Fracking Florida  is a website created by the Florida-based non-profit environmental policy and human rights organization, The Center for Human Rights and Environment, and is devoted to promote the exchange of information about the social and environmental implications of bringing hydraulic fracturing (fracking) activity to the State of Florida.
Because Florida is a State where oil and gas has been extracted successfully in the past, it is likely that oil and gas companies will try to bring hydraulic fracturing to the State, in fact, they already have.
Through the dissemination of information it is our intention to inform Florida residents of the risks  and impacts posed by hydraulic fracturing operations with the ultimate goal of protecting Florida's natural resources and delicate ecological systems, and guaranteeing the health and safety of Florida residents.
Where would you get Fracked? Below is a map (source: Florida Department of Environment) of where the oil and gas industry has sought to extract fossil fuels in the State. While not all of these sites produced oil or gas, with hydraulic fracturing technologies, some of these may now be able to produce fossil fuel … any one of these places is a potential site for fracking exploration and possibly, if shale gas and oil were found at those site, for fracking. The most likely places where fracking would initially get underway are those places where there has been oil or gas extraction in the past, including for example, Escambia, Santa Rosa, Collier, Lee, Hendry, and Lee counties. But even if you happen to live near a county line to one of these counties, and there is an oil or gas deposit nearby in one of these neighboring counties, through the extension of horizontal drilling techniques which can explore for miles underground in horizontal directions and due to the typical impacts of fracking could easily affect your area, and that might include Miami-Dade, Broward, Glades, Okaloosa, and others. Those are the "most likely" and immediate scenarios for fracking explorations.
The conclusion is, no matter where you live in Florida, there is a potential for the oil and gas industry to at the very least, test the waters for potential of non-conventional oil and gas. If you hear about Florida Fracking possibly coming your way, and you're concerned that this activity might impact you, get engaged, talk to your local city council members, write to your Legislative Representatives and make sure your voice is heard.
You can find information on this website to inform yourself about the likely impacts of hydraulic fracturing if it were to come to Florida.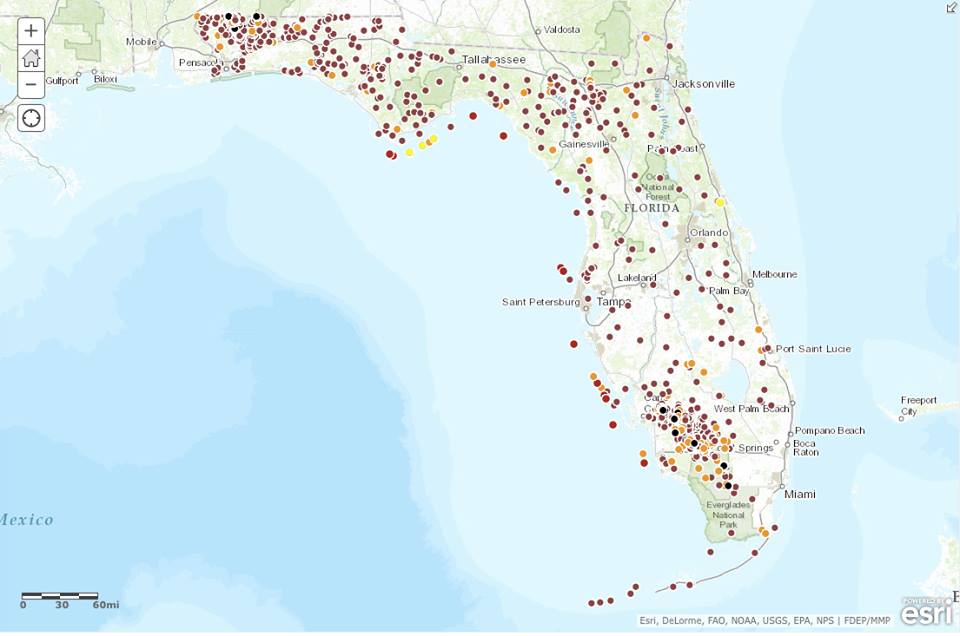 For more information contact the site's administrator:
The Center for Human Rights and Environment (CHRE)
www.center-hre.org
[email protected]